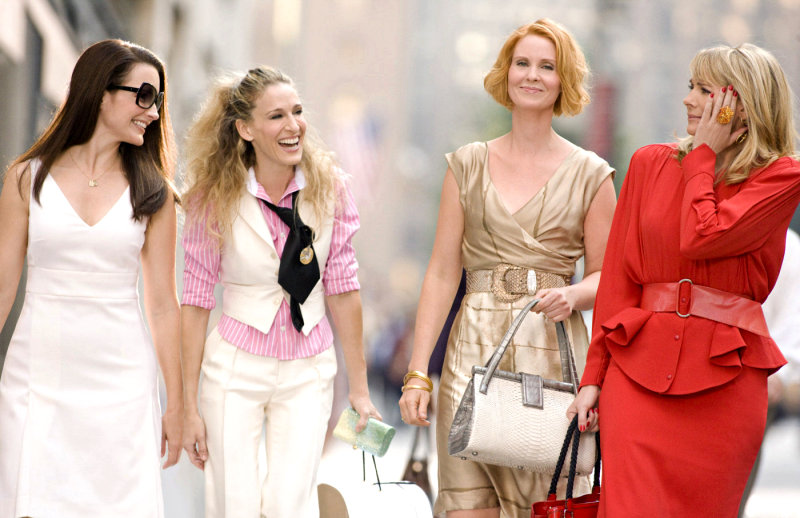 Rumor has it, "
Sex and the City 2
" is close to final approval. Bringing the latest news about the proposed project, Entertainment Weekly (EW) reported that a source close to the sequel of "Sex and the City" has claimed the follow-up feature film project for the popular TV series of the same name is getting "ever closer, every day".
While noting that the script for the sequel is yet to be completed by screenwriter Michael Patrick King, the insider claimed that the plot will be "more comedic, and shorter, than the first" and it will still include the fabulous clothing and expensive accessories as "there's still a need for escapism". EW further suggested that the sequel will most likely to start its principal photography this summer for summer 2010 release.
So far, much details circulating around "Sex and the City 2" still remain unconfirmed. Previously, it has been reported that the film's star Sarah Jessica Parker has dished out the possibility of Carrie dealing with motherhood in the sequel. The actress said at the time, "[Motherhood] doesn't seem as if that's going to be a choice she'll make. It feels a little bit manipulative to toss that into the mix because she seems so pointed in a different direction."
Released on May 30, "Sex and the City", the movie version of HBO's original series "Sex and the City", has become the sixth biggest opening ever for a romantic comedy. Opening with $57 million over the first weekend, the movie that brought back its original cast, including Sarah Jessica Parker, Kim Cattrall, Kristin Davis and Cynthia Nixon has since grossed $415.3 million worldwide.
Download HDD Movies for Free